Olde Naples
---

Living in Olde Naples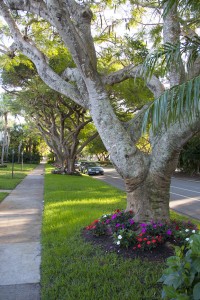 Olde Naples, also known as downtown Naples, is an ideal location for those who want to be within walking distance to fine dining, shopping, community events and cultural experiences. Yet appreciate the quiet serenity of one of the first neighborhoods in Naples.  A stroll through Olde Naples takes you down charming streets where banyan trees and tropical foliage line each side and coffee, cafe's and upscale amenities are just a few short blocks away in all directions.
The majority of all events in Naples take place throughout the year around 5th Avenue South and Olde Naples.
Neighborhoods:
There are a few things to consider when purchasing Olde Naples Real Estate. High-rise condos are not permitted in the City of Naples, so you will find mid-rise condominiums as well as a variety of single family homes, small beach cottages and massive single family beach front estates. Due to the extreme variance home and condo prices range from $250,000 to over $14 million. Within the last few years, the most desirable real estate are mega-custom built homes, known as modern coastal "cottages".  These estates combine the charm of the historic beach cottages with white, clean lines and sleek upscale features.
You can find both beachfront and bay front condominiums in Olde Naples particularly along the Venetian Bay, Inner Doctor's Bay, and Moorings Bay. In these areas, you may simply walk to the beach for a swim, walking or a day of fishing.
Residents covet Olde Naples for its central location, with many activities and shops close by yet still quiet and peaceful. If you're looking for a safe area and enjoy swimming, fishing, being active or just enjoying the beach, then prestigious Olde Naples might be the right fit for you.
Lavish Lifestyle and Amenities:
Olde Naples Florida has something for everyone. For those interested in the Arts, Sugden Community Theatre, Naples Player Club, vonLiebig Art Center and Naples Historic Society, while boating enthusiasts can enjoy the Naples Yacht Club, public and private Marina access and the City docks.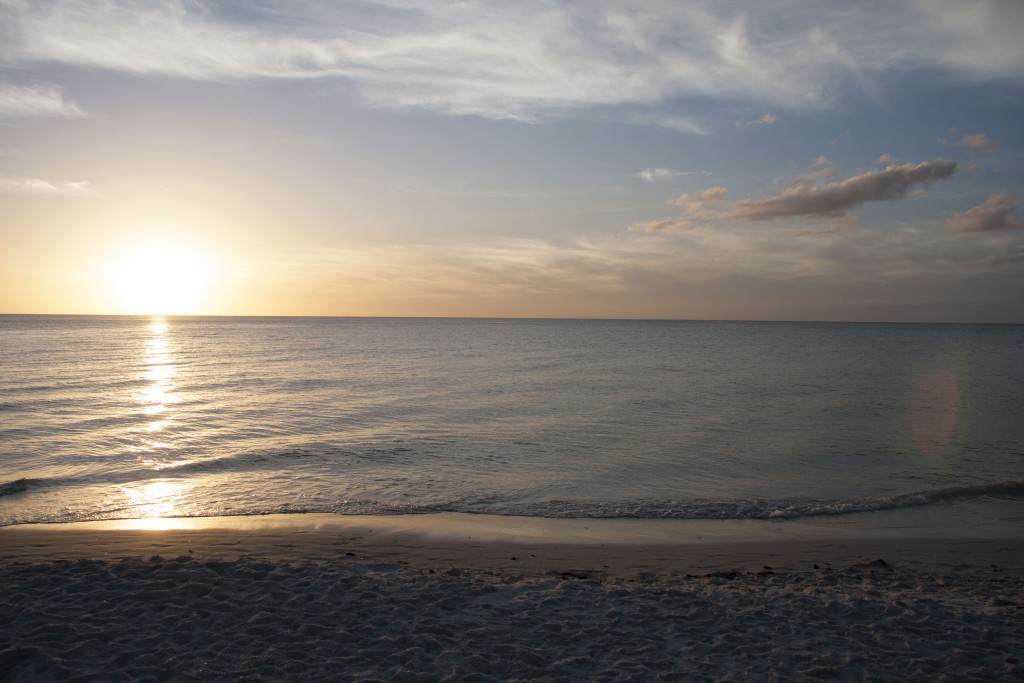 Ranked number 17 by Conde Nast Traveler Magazine for its Top Cities for Foodies reader's choice award, and it's easy to see why. For fine dining 5th Avenue South, 3rd Street South and the surrounding streets is the mecca for world-class cuisine and dining experiences. Having won many awards for dining, in 2014, Conde Nast Traveler magazine listed Naples at number 17 on its Top Cities for Foodies readers' choice awards. Naples won USA Today's 10 Best Enjoy the ambiance of the twinkling lights and sounds of your live bands lining 5th Avenue while you enjoy your meal on one of the many terraces. World renowned Chef's have restaurants in Naples, even Oprah Winfrey's personal Chef, set to open his own restaurant in Naples Bay Resort in 2016.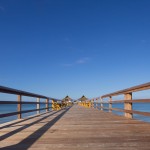 The Naples Pier, a national landmark of our city can be found off of 12th Avenue South, near Third Street. There is a public parking lot for visitors (free with Collier Beach Sticker and for a small fee if not a resident of Collier County). The Naples Pier went a complete renovation and opened November 2015, watch this short video to see what's new at the Naples Pier
Most major holidays have an event going on in downtown Naples whether it's fireworks, christmas tree lighting, halloween event, car shows, parades, fund-raiser activities, art shows, and many many more. To see what's currently going on click here.
Third Street South, is 7 Streets south of 5th Avenue and with the motto "something is always happening" there is equally as much going on around Third Street. Weekly farmers market, fine dining, live music, Naples Pier, art galleries, antique stores and special boutiques, spas and salons can all be found in just a few blocks surrounding Third Avenue South Naples, Florida.
For Families:
Cambier Park is a 12.84 acre park just south of 5th Avenue South, with a playground, concert stage, and lots of room to play under the cover of the whimsical banyan trees. Music groups, fundraisers, parades, art shows and other events usually begin in Cambier Park. The park also has arguably one of the best children's playground in town. Parents can use the fitness equipment around the perimeter of the playground while watching their children enjoy the freshly updated amenities.
Next door to Cambier is the Arthur Allen Tennis Center, a professionally staffed, full-service center with quality programming and facilities for the novice through advanced player, and junior through senior players. The tennis center has 12 state of the art Hydro-Grid (sub-irrigated) lighted Har-Tru (clay-like surface) courts. Their two center courts have additional lighting to accomodate professional exhibition or tournament play while Chickee shade structures and cold-water fountains can be found in between each court.
The School district is zoned for: Elementary – Middle – Gulfview High – Naples HS and a large public library is located beside Gulfview Middle School.
Additional Conveniences:
Naples Airport is less than 10 minutes from Olde Naples, only for private planes, you can enjoy the convience of getting off your plane and being home in record time.
Love being active? Living in Olde Naples gives you the ability to walk or bike everywhere; beach, dining, coffee, cafe's, shopping, boating, park, cultural shows, even the grocery store!
Naples Community Hospital is located in this neighborhood, along with many other medical offices. Many churches and centers of all faith's are also scattered throughout Olde Naples.
The City of Naples has an initiative to expand the pedestrian friendly lifestyle of downtown while preserving the charm of the city, to learn more about what you can expect click here.
Olde Naples is really the heartbeat of our community with many additional activities throughout the year, which we continually update on our blog. If you would like to see what properties are available, get inside information on the new construction homes being built or chat about what area would work to best fit your lifestyle, call us at 239-580-7367 or ann@myluxuryexpert.com