Latest Organic Store, Seed to Table Naples FL, is like Nothing You've Ever Seen!

Do you love Food and Thought? Then Seed to Table will blow your mind!
Oakes Farm is currently renovating it's latest organic store to Seed to Table, 65,000 square feet or organic food and retail.  Located on the corner of Livingston Road and Immokalee Road, Albie Oakes, owner of Oakes Farm and Food and Thought, is expanding his organic empire to this long vacant site.
Seed to Table Naples FL will provide a variety of retail service departments.  Plans include a food court, an outdoor café overlooking a flower garden, smoothie, juice and wine bars.
One end of the store will have a similar feel to Food & Thought, a certified organic retail market and café off of Golden Gate Parkway, but Seed to Table will be at least twice as large! (squeel!) The market will offer fresh produce, seafood, meats, deli and grocery items, baked goods, cheese and wine.
In a recent article, Alfie Oakes spoke of the homemade baked goods that Oakes Farm make fresh daily, never even freezing their dough! The options are immense and the quality so so tasty.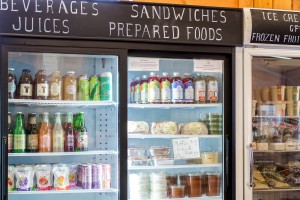 The new food court will feature salads, sub sandwiches, burgers, seafood items and Food & Thought organic products adjacent to a large courtyard dining area with more than 260 seats. The seating surrounds separate island bars for smoothies and beer and wine.
The business includes a large kitchen to create grab-and-go foods daily. There will also be a library/bookstore, a lounge area, and a children's play area. The interior look is modeled after a more natural Florida look.
How Does This Affect Local Real Estate?
The addition to such a large organic facility will certainly boost the surrounding communities value.  It also shares a parking lot with Dunkin' Donuts. Did you know that living near a Dunkin' Donuts boosts your home's value by 15%? It's true! While this new store will certainly increase traffic in the area, if you live in the surrounding neighborhoods such as Carlton Lakes, Delasol, etc. you will impacted positively by this latest addition to North Naples.
Are you excited for the new organic Seed to Table to come to North Naples?
Subscribe here to have articles like this sent directly to your email.